Brazilian beauty guitarist LARI BASILIO joins the DV MARK family
2018-03-28 14:55:49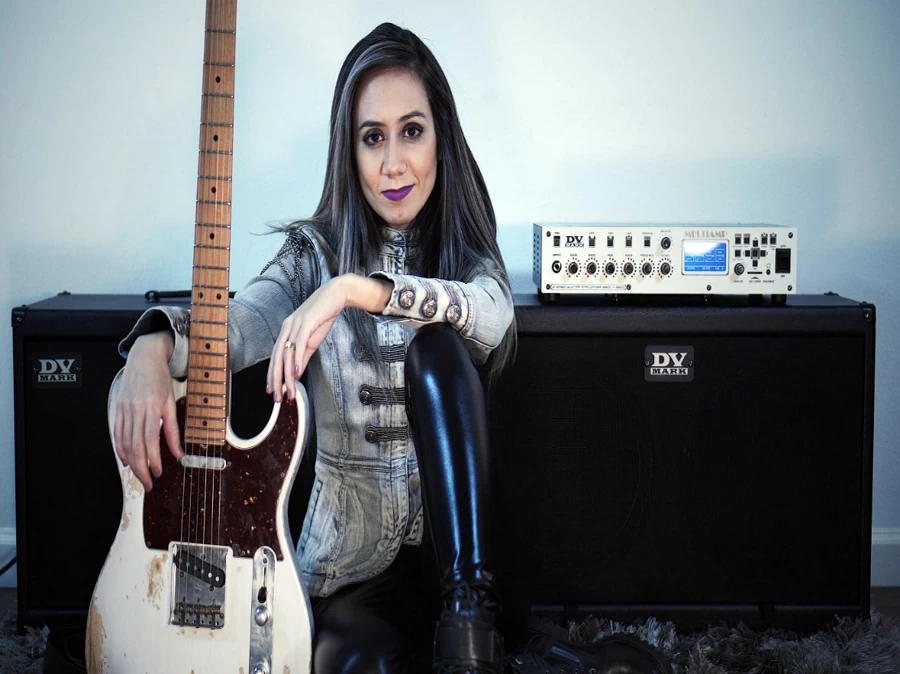 Lari Basilio was born in a music house in São Paulo, Brazil. His father is a talented box piano guitarist and singer. On the road of music, his father's work gave her great encouragement and inspiration. From then on, Lari wanted to learn the guitar instrument. Her father taught her several chords and began to borrow his younger brother's guitar practice. And her first piano was a cottage guitar that she bought for her part-time job.

In 2011, Lari Basilio started making the first EP. The name was called "Lari Basilio," which included the bassist Felipe Andreoli of the popular Brazilian band angraa. And this EP was made by Lampadinha, the winner of five Latin Grammy Awards.

Video Address: https://v.qq.com/x/page/r0614fa2olc.html

Although Lari is a technical genre guitarist, her melody is also very beautiful. Many people think that she has brought the electric guitar to a new direction and at the same time has brought the performance to a new height. Currently Lari lives in Los Angeles, and she will continue to tour Brazil and the United States. If she likes her style, she can find her teaching video on jamtrackCentral.


Lari Basilio's main use is the Dv Mark multiamp cabinet and DV NEOCLASSIC 212 cabinet. "The sound is outstanding, the function is extraordinary, and it's easy to carry. The sound you want and the surrounding are in this box! Multiamp is very fascinating." —Lari Basilio gave a very high rating to Multiamp.