CHINESE GUITAR TOWN
Jack 2017-10-23 09:52:24
Zunyi City, Guizhou Province in the northeast of Zhen'an County along the county driving northbound 3 km,
2016 is the annual output of 3 million, 80% of product exports. Where the manufacture of guitar sold to more than 20 countries and regions, estimated that the current Chinese guitar exports of thirty percent.
Into the guitar park a three-story orange facade plant, there are open materials, barrels, cutting edge, grinding, tuning and other styles of production lines. In the tuning room, several tuners each hand to reverse the metal knob, one hand to touch the strings to listen, from time to time to come up with a measure of guitar string small ruler, tuner no longer placed in front of the guitar On the shelf, also took out a guitar to repeat the above action.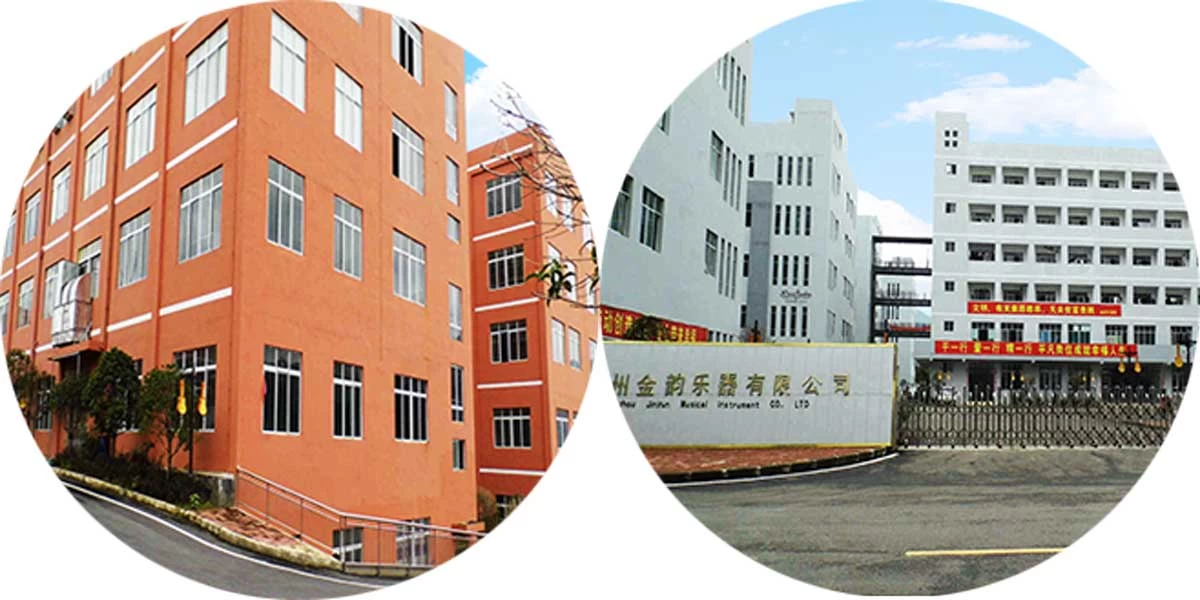 Zheng'an County, located in the northeast of Zunyi City, Guizhou Province, is a typical mountain agriculture county, how to become the production base of Western musical instruments?
This is from the county's "working economy" speak. In 1987, Zheng'an County organized "Guangzhou Panyu workers south of 300 women", opened China's organized labor export precedent. Over the past three decades, Zheng An came out of migrant workers a lot of people to become technical staff or management staff. At present, Zheng'an County in China's coastal city guitar manufacturing enterprise workers there are 30,000 to 50,000 people. So take this opportunity to promote the local population employment.