Broom and Guitar
2018-02-02 15:20:35
Chen Hengqiu, 62, cleaned the street while humming. He looks no different from other sanitation workers in orange overalls. However, every lunch break, Chen Hengqiu will conduct a "gorgeous transformation."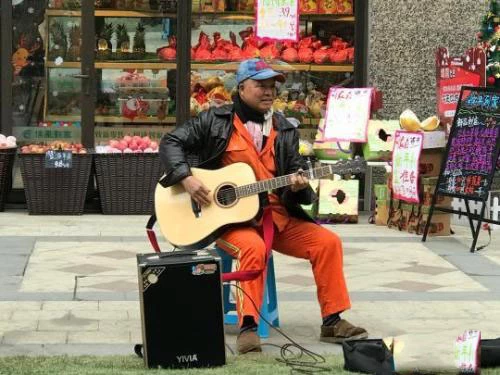 Take off the white cotton gloves, wear black leather jacket, bring a blue cowboy hat, and then store the guitar and sound stored in the nearby fruit shop ... After finishing a series of preparatory work, Chen Hengqiu sat next to the lawn, Start tuning the guitar skillfully. Subsequently, the clear guitar sound sounded, the song "Turpan's grapes cooked" melody in the air ... ...
The sanitation worker was well-known in Chengdu for playing the good guitar. Almost every day at noon, nearby residents could hear Chen Hengqiu's guitar sound. Today, Chen Hengqiu will also receive some business performances while away from work. In order to perform better and save himself, he even spent half a month's wages on himself equipped with a set of microphones and audio systems, becoming a semi-professional "singer-songwriter."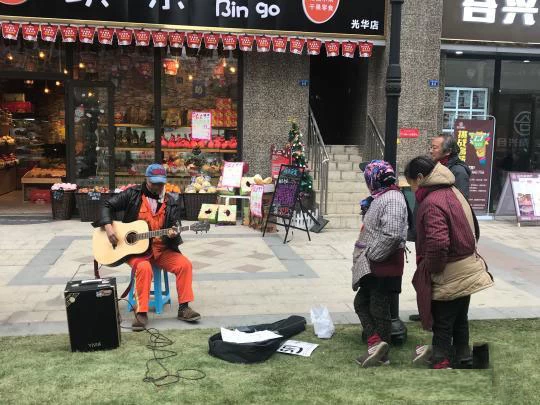 "Guitar is very important to me, and I can learn this degree is not easy." So far unmarried Chen Hengqiu liked music very much, had tried bamboo flute, harmonica, flute and other instruments, but since the age of 25 for the first time After touching the guitar, he indulged in it.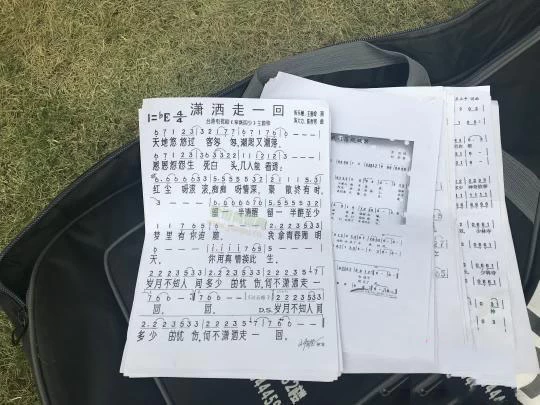 Confident smile, skilled approach, full of emotions attracted many passers-by to stop watching, an old man gently put a piece of paper with a song title handed Chen Hengqiu in the face, hoping to sing. "I'm sorry, I do not know this song, you look at my score here, choose a song I sing for you to listen?" Chen Hengqiu with guitar and sanitation worker Chen Hengqiu seems to be two different people, one Confident open-minded, a quiet and steady.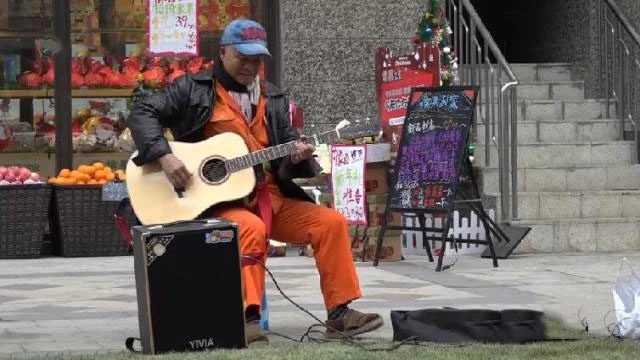 For Chen Hengqiu, learning guitar is not a simple matter. From the first 24 yuan (RMB, the same below) of the acoustic guitar to the newly purchased 1600 yuan guitar, 37 years in Chen Hengqiu guitar life, accompanied his guitar has been six. "I have not received professional training, all the skills are slowly groping myself." Heng told reporters that he wanted to be a happy person, and playing the guitar is the most pleased him.