"Coco" guitar town with the sale of guitar popular
2018-02-05 17:02:57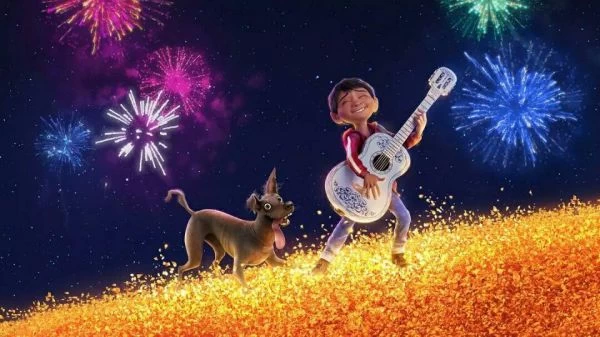 Pixar Animation 2017 for the audience dedicated feature films "Dream Travel" earned enough box office and tears. The film is offline, but the soul of the instrument wooden guitar has set off a new trend, but also known as Mexico's "Guitar Town" town Palacio famous.
According to the Spanish "National News" website reported January 13, the town of Palacio is located in Michoacan mountains, this small corner of western Mexico since the 18th century local craftsmen inherited from the generations of wooden guitar craftsmanship, and As is well known in the world, the production of about 900,000 guitars a year also makes it the largest producer of guitars in Mexico, many of which are exported to the United States.
In the "dark horse" at the box office "Fandom" in 2017, Palaciojo's classic guitar design with logs is replaced by the acoustic guitar in the hands of filmmaker Miguel Angel Miguel: White Fritillary inlaid with mother of pearl, painted with a black skull as a decoration, with exquisite gold strings.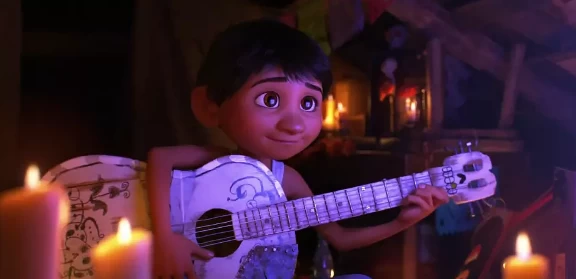 Miguel protagonist holding the wood guitar sales hot
Reported that, even overtime, the movie with the guitar is also in short supply. Maria Ogunijia Gomez, a proprietress of a local guitar workshop, told reporters that the "guitar fever" set off by "Traveling Around the World" caught her unprepared. "Make 1000 and sell 1000 ". Of course, she hopes this boom will last longer.
41-year-old guitar craftsman Salvador Mesa started playing guitar with his father since childhood, in recent months he worked day and night, slept an average of only three hours a day, weekly guitar production increased from 50 to 100 Put "This movie has played a huge role in promoting the commercialization of guitars," he said.
Michoacan, which has been plagued by violent waves for years, is one of the most populous states in the country for Mexican immigrants. The craftsmen and marketers in the town of Palacio do much to thank their fellow countryman Herman Vazquez, who arrived in the United States as an illegitimate immigrant 25 years ago and subsequently became a U.S. citizen and founded in Los Angeles His studio, it was he and Pixar Animation created the "Wandering Dream" in the white guitar.
Reported that the 64-year-old Vazquez, in a telephone interview with reporters in the United States, remembered the hellish homeland he had been trying to flee. However, he said he was carrying "American Dream" across the border to the United States This experience, and the protagonist in the film Miguel's experience there is some degree of fit.
The "Dream Travel", inspired by the Mexican festival of traditional festivals, has recently won the 75th Golden Globe Award for best animated feature film and is also a hit for the 2018 Academy Award for Best Animated Feature. The film also hit the box office record of Mexican cinema history.