Guitarist John Williams will release a new album on February 2
2018-02-06 17:24:53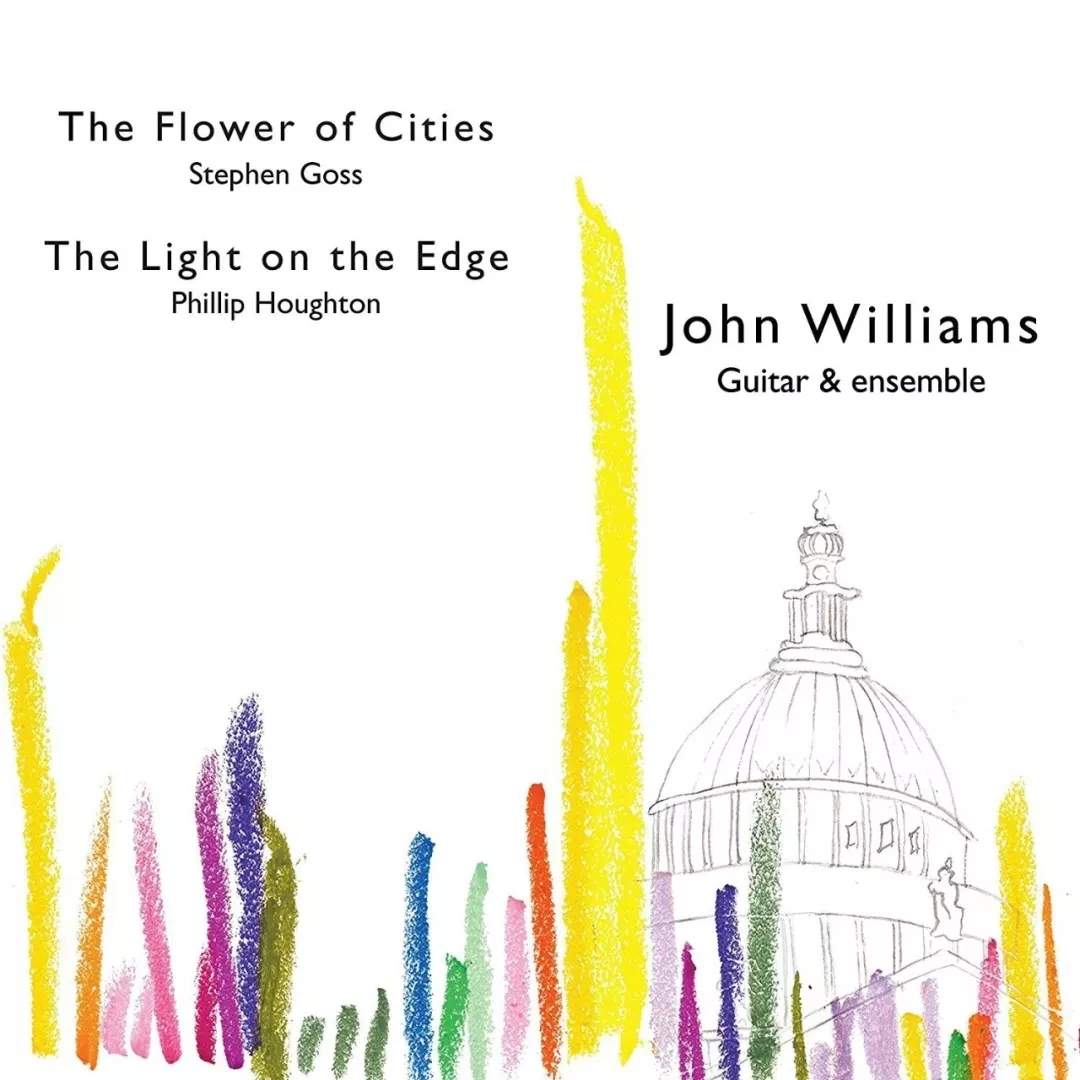 Performers: [John Williams; Gary Ryan; Craig Ogden; Max Baillie; Laurence Ungless; Timothy Evans; Lucy Wakeford; David Holmes; Thomas Carroll]
Album Number: [Jcw Records: JCW5]
Description: This album contains two important chamber music pieces, two guitar and chamber orchestra cooperation. The first is Stephen Flower's The Flower of Cities co-authored by the City of London Festival; the second is The Light on the Edge and Phiilp Houghton Works for the creation of double guitars and chamber music, 2015 debut. Both pieces add important tracks to the classical guitar library. The album was published by Williams' own record label, code JCW5.
Goss's "Flower of the City" works in English as follows, but also can refer to the Chinese Dr. pig's introduction in the link.
The Flower of Cities was commissioned by John Williams to mark the 50th Anniversary of the City of London Festival. The title comes from William Dunbar's poetic tribute to England's capital: "London, thou art the flower of cities all."
More famous for its landmark buildings such as St. Paul's Cathedral and the Gherkin, the square mile of the City of London is also home to around 200 areas of open space. The Flower of Cities explores this maze-like array of secret gardens, churchyards From and to plazas, which is concealed within the densely developed heart of London. From Finsbury Circus (London's oldest public park) to Bunhill Fields (a burial ground for over 1,000 years), each space reveals its own story and unique contribution to the history of the City of London.
The six main movements (based on places) are linked by solo cadenzas representing the five City bridges over the River Thames - Tower Bridge (guitar 2), London Bridge (violin), Southwark Bridge (double bass), the Millennium Footbridge (guitar 1 ) and Blackfriars Bridge (percussion). In Broadgate Sculptures each player's part is characterised by a specific public sculpture, for example, the violin part is a portrayal of Barry Flanagan's Leaping Hare on Crescent and Bell, and the monolithic bass part suggests Richard Serra's Fulcrum All the melodies in The Cries of London are authentic street cries from 17th and 18th Century London. Bartholomew's Fair is an arrangement of an old Broadsheet Ballad dating from the 17th Century. The fair itself was a rowdy affair that ran annually from 1133 to 1855 in the Smithfield area. Inner Temple Garden provides a peaceful resolution, where the river meets the city.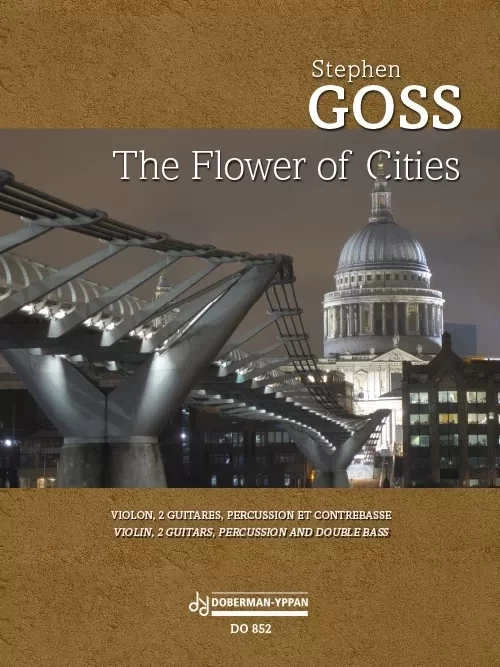 The Flower of Cities was first performed at The Fishmongers' Hall, London, on 10th July 2012, by John Williams and Friends: John Williams and Craig Ogden - guitars, Max Baillie - violin, Tristan Fry - percussion, Tim Gibbs - double bass.