Macau youths visit Zunyi for the first time
2022-01-04 14:15:07
Playing Zheng'an "Qin" with guitar as the media
The People's Livelihood Affairs Bureau of the Hengqin Guangdong-Macao Intensive Cooperation Zone, under the signing of the East-West Cooperation Framework Agreement between Qin Ao and Zheng'an, not only undertakes important tasks, but also takes charge of coordinating and facilitating the development of Macao youth in the cooperation zone. Huang Yujie said that in the future, Qin Ao and Zheng An can use the advantages of Qin Ao's in-depth cooperation zone to promote cooperation between the east and the west, play to the advantages of the two places' resource interaction, and explore new development space in industrial development, labor cooperation, consumer cooperation, and cultural exchanges. .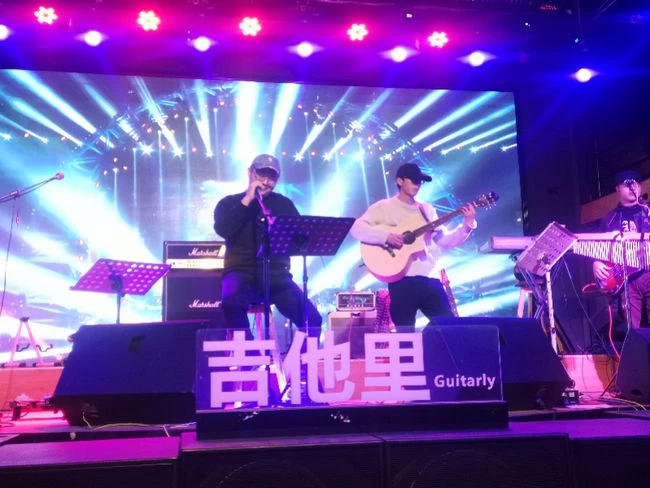 On the evening of December 27th, after visiting Zhengan Guitar Plaza, the Macau Youth Visiting Group came to the local guitar bar. Yan Yilong sang three songs in succession with the accompaniment of the local Zhengan Orchestra, from "Like You" to "True". Love You", and "I Can't Say Goodbye." Yan Yilong said that although it was the first time to set foot, Zhengan left him a particularly good impression. The three songs fully expressed his feelings for Zhengan.
He also said that in the future, he will consider using the "Made in Macau" label to combine with Zhengan guitars to create related products and sell Zhengan guitars to more countries through the Qin Ao platform. At the same time, I hope that in the future, Qin Ao and Zhengan will work together to contribute to the cultural power, cultural self-confidence, rural revitalization, and cultural revitalization, and to play the guitar "Qin Qu" with the Qin Ao and Zhengan youths.
Writing/Photography: Southern Metropolis reporter Li Jieqiong from Zhengan, Zunyi