ZHENGAN GUITAR WITH A HEAVYWEIGHT SPOKESPERSON
ICEY 2017-08-08 10:01:59
Muller--the spokesperson of the Zhengan guitar
Recently, the world famous guitarist, composer, known as the contemporary "Swedish Mozart" Johannes Muller visit Zheng An, not only brought a world-class performances, but also invited to become an angel of his spokesperson.
Muller has won the European three international instrumental music competition title, and in 2010 won the world recognized as one of the most prestigious guitar tournament, GFA guitar open group champion.
From 2013 the first guitar business floor, and now the annual sales of guitar 3 million, Zheng An has become an important domestic production base of guitar.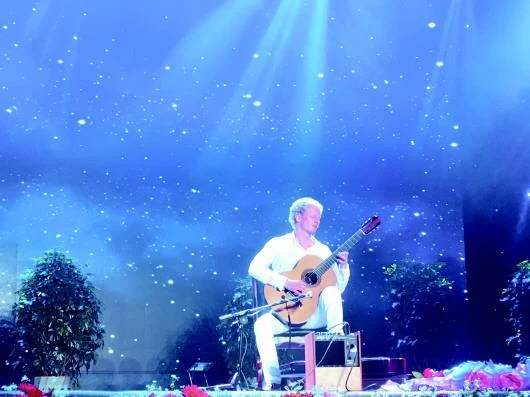 The picture shows a special concert held in Masanori, Muller with a positive guitar performance.