Zheng'an | The hometown of guitars is already on the rise
Original Upstream Studio NetEa 2022-03-08 14:11:38
Zheng'an, you will find that it is like Charlie's Chocolate Factory, except that the element of Zheng'an is the guitar.
One: Zheng'an Guitar Plaza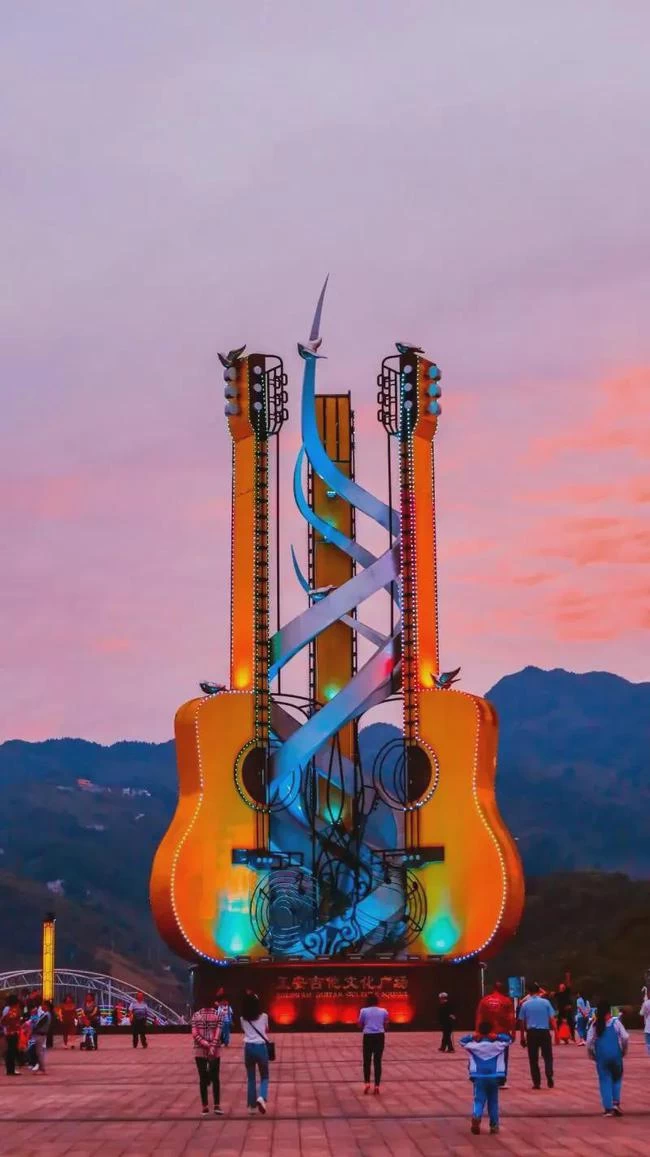 Look at the building first. In Zheng'an, there are only two types of buildings: those with guitar elements, and those without guitar elements. On the square, a 33-meter-high giant guitar sculpture stands still. Let's look at Zheng'an people. Here, it is conservatively estimated that at least 10,000 people are engaged in guitar manufacturing. Maybe the eldest sister you pass by on the street is actually a good guitar tuner; the guy you pass by in the supermarket can wind the guitar in ten seconds. In such a rock-and-roll county town famous for its guitars, if you didn't jump over Yedi, you would lose 100 million in blood. When night falls, Zheng'an's musical life has just begun, and the giant guitar sculptures in Guitar Culture Plaza shine with light due to the flow of light strips. Just set up a stage in the open space, the night will get dark, the laser lights will turn on, the atmosphere will be dry, the field will be lit, and Ye Di will jump up.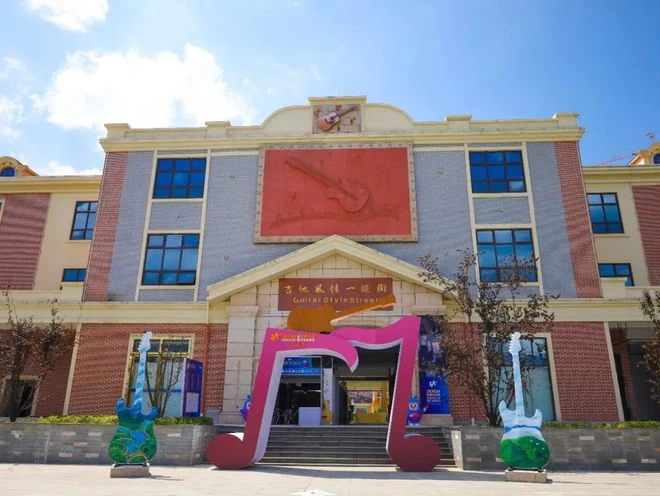 It is Zheng'an's guitar industry that creates the wild rock style deep in the mountains. This southwestern county town of "artisan and daring" took only 8 years to make the guitar industry grow from nothing to an annual output of 6 million guitars, becoming the world's guitar factory. On average, nearly 20,000 guitars flow from the factory here to all over the world every day.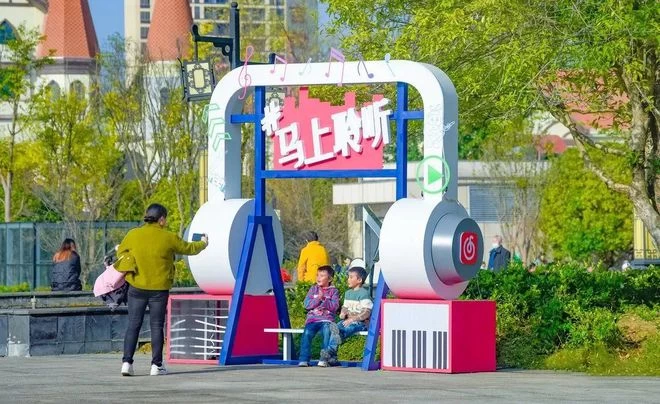 The guitars you bought probably all came from here. It is always said that "the fragrance of wine is not afraid of deep alleys", but in fact, Zheng'an, the treasured guitar county, is an existence that even many people in Guizhou do not know about. With its superb skills and an industrial scale of 6 million guitars per year, this county alone produces one-fifth of the country's total guitar output and one-third of China's guitar exports. Guitars are sold in more than 40 countries and regions, including the United States and Brazil. Among the 6 million guitars produced by Zhengan, there are not only OEM products from well-known foreign brands, but also products of more than 50 local independent brands. Let's put it this way, among the top ten guitar brands in the world, there are six OEM partners in Zheng'an, and well-known brands such as "Fanta", "Ibana", and "Tajima" are all OEM in Zheng'an.
Two: Zheng'an Guitar Industrial Park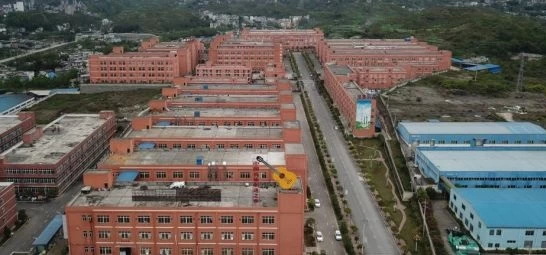 With the release of relevant policies for the guitar industry, more and more young people have returned to their hometowns. Just like Qingdao people have beer in their blood and Jinhua people have ham in their blood, Zheng'an people are working hard to make guitar music flow in their blood. After all, in Zheng'an, learning the guitar definitely started as a baby. Today's Zheng'an, every guitar manufacturing company has a band, and many bands have emerged in the folk. For example, the Anpai Band once held a public welfare concert in Zheng'an to commemorate Huang Jiaju, setting off a wave of promoting Zheng'an guitars.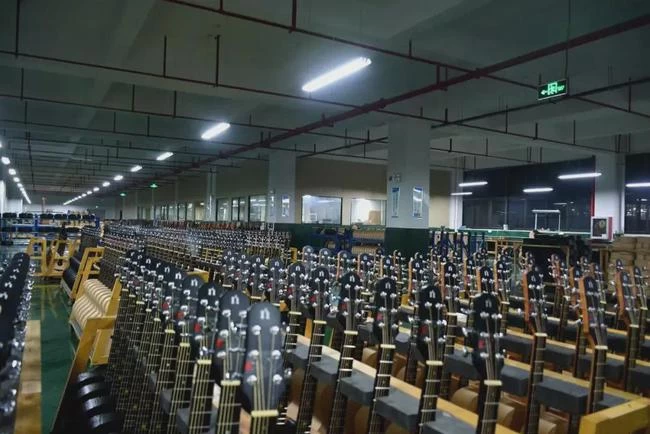 In addition, Zheng'an also held the "Guitar Entering Campus" activity. Each school will open 1 or 2 lessons every week to teach students to learn guitar. Recently, Zheng'an held the first guitar playing and singing competition for primary and middle school students. From solo singing to group playing, seeing these new generation of guitars, there is already an inside taste.