Zheng'an: 9 years! A barren hilltop transformed into an industrial park.
The editor is Longhai Ruo from Tianyan news. Part of the source network of materials, if there is infringement, please inform to delete immediately 2022-11-23 15:06:13
In early winter, the reporter set off from Zheng'an County, traveling along a wide road to Zheng'an Guitar Culture Industrial Park scenic spot.
"When I first arrived in Zheng'an, this area was still a barren hill, but now it is remarkable, both an industrial park and a tourist attraction." Following the direction of the finger of Hou Bachun, founder and CEO of Guizhou Ruwei Musical Instrument Culture Development Co., the standard unified plant stands, guitar elements can be seen everywhere on both sides of the road, and the expansion of the newly renovated plant is stepping up construction construction.
A few days ago, Zheng'an Guitar Culture Industrial Park scenic spot by the Guizhou Provincial Tourism Resources Planning and Development Quality Assessment Committee organized expert assessment and meeting validation, approved as a national 4A-level tourist attractions.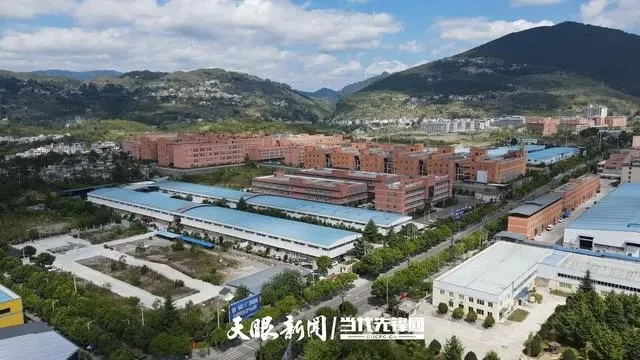 It is reported that Zheng'an Guitar Culture Industrial Park scenic area is located in the northern suburbs of Zheng'an County, containing two parts of the North Zone Guitar Industrial Park and South Zone Guitar Culture Park, with a total area of about 5.2 square kilometers, which is a guitar industry, guitar culture and guitar tourism as one of the guitar industry cultural experience tourism scenic area. The north zone mainly has guitar culture exhibition hall, master studio, and nearly 100 famous enterprises related to guitar industry such as Shenqu, Baikal and Natasha, with annual production and sales of 6 million guitars, which is the largest and most concentrated guitar modern manufacturing industry and cultural park in the world at present. The south area mainly includes the guitar style street, guitar culture square and the north suburban lake wetland park, which is a guitar culture tourism and leisure resort integrating ecological tourism, leisure and entertainment, health resort and special shopping.
Who would have thought that 9 years ago, this area was a barren hilltop with no road access. The great change comes from the guitar industry taking root in the ground.
The industrial workers working in the guitar factory each have something to say. Yufeng musical instrument production workshop painting class leader told reporters that the work is now stable, close to home and can earn money, monthly wages of nearly 5,000 yuan.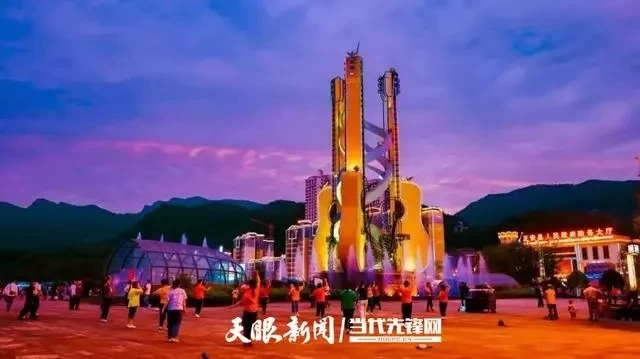 9 years of time, Zheng'an County from the provincial depth of poverty county into the "capital of China guitar" and the world's largest guitar production base, a guitar played a "rich people song", "Zheng'an guitar artisan "The brand of labor is getting brighter and brighter, nearly 100,000 people have stable jobs with the work of guitar.
Attracted by the Zheng'an guitar, both full of affection for the hometown travelers, but also the discerning business elite. In 2018, he came to Zheng'an to found Guizhou Ruwei Musical Instrument Culture Development Co.
"I always believe that Zheng'an can produce at least three to five listed companies around guitar production, marketing, education, literature and tourism." Hou Baichun determined to "strike gold" in Zheng'an. Ltd. in the marketing section, agent sales of more than 30 Zheng'an guitar brand; education section, the development of "folk guitar learning tutorial" "folk guitar examination songs", the development of online examination platform, and the opening of Zheng'an guitar chain stores in colleges and universities; in the tourism section, three consecutive Chinese guitar production competition, research and development of guitar theme study courses, guitar to attract tourists into Zheng'an.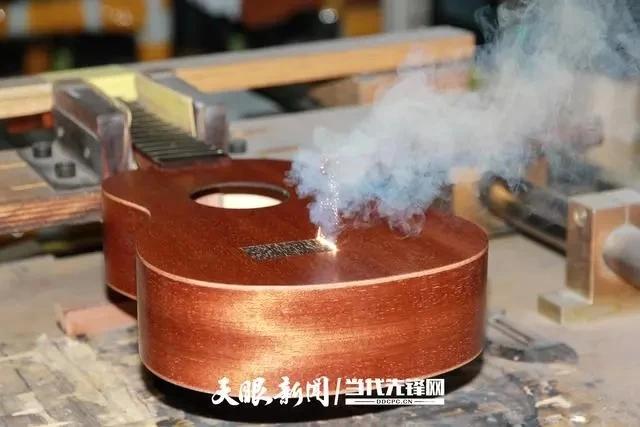 In recent years, Zheng'an Guitar Culture Industrial Park has been adhering to industry as the base, culture as the soul, tourism as the wings, "going out" and "coming in" combination, vigorously promote guitar culture, in schools, institutions, enterprises, communities, villages to form a culture of learning, and constantly enhance the visibility of Zheng'an guitar, influence, to attract foreign guitarists into Zheng'an, so that the majority of guitar enthusiasts domestic and international feel the strong atmosphere of exchange and learning, and promote the spread of guitar culture.