Taylor Swift holding a guitar debut
2018-02-07 17:23:57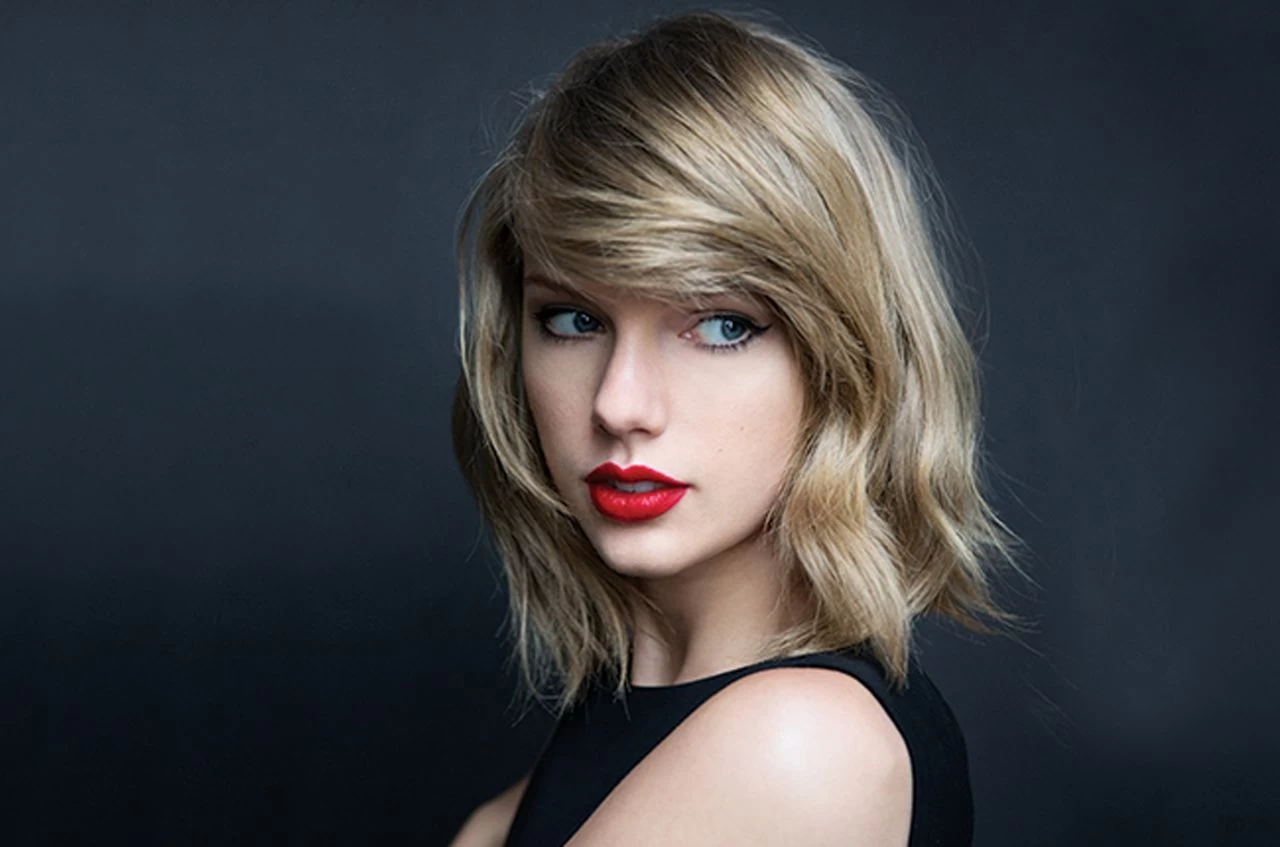 Many people may be the same as the character Jun, talking about American country music will blurt out "mold". Indeed, there are not many tall, 180-blonde, pretty girls singing in a guitar, hardly having the same impression on Taylor Swift.
Her writing, playing the piano, singing, composing and handwriting of almost all parts of the musical works, based on their own growth experience as the keynote, finally presents a musical style full of youthful flavor, all of this just to meet the young fans of the heart.
After a lapse of 3 years, the former neighbors girls blink of an eye to return to dark style, the new album "Reputation" since its release has been well received by all parties. Compared with the previous nasal singing, now commonly used "bubble sound" has become a killer capture young people, she sowed in the soil of rural music in the seeds, germination and more and more to popular music.
Today LEAD Lide character Jun will take you into Taylor Swift's world, see how she transformed from the ugly duckling, the perfect promotion of pop queen.
1, never give up the "ugly duckling"
Taylor Swift, who grew up at the Pennsylvania Christmas Tree Farm in the United States, long ago set the goal of being a singer. Under the notorious as soon as possible idea, this ugly duckling that bears the name of "bubble noodles" and very lovingly turned into a heterogeneous among peers, has repeatedly been excluded.
During that time almost no one is willing to be friends with her, even with inspiration is also secretly hiding in the bathroom to write. Keep practicing four hours a day until your hands bleed. At that time the position is very difficult, but the proud "ugly duckling" unconvincing the character, adhere to the creation. Finally in a famous football game opening singer selection, through the layers of selection on the stage.
For Taylor Swift, being born in the country or Hollywood, these are no different, her goals have long been established, everything else is an illusion. So she sang all the way, slowly into the United States, where Nashville, Tennessee, where country music originated, where she got a contract for a Sony record that opened the way to fame.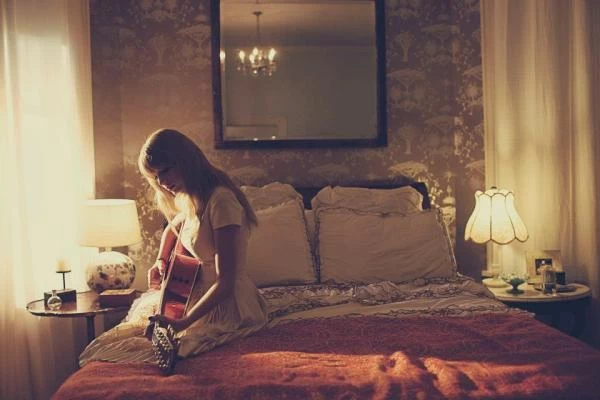 As you can see, her road to this day still continues to extend, full of bright light. 15-year-old debut solo single, the cumulative sales of 4 million. The album "Fearless" was released as the best-selling album in the United States and won the 52nd Grammy Awards annual album. And because of this, Taylor Swift became the youngest singer to win the award. In November 2013, he won the Pinnacle Award of the 47th Village Music Association.
The familiar Love Story was even certified by the Recording Industry Association as a five-times platinum singles, making Taylor Swift the 2009 female singer with the best-selling digital singles in the United States. By 15 years, a total sales of 5.87 million, has been certified as eight times the platinum singles.
For nearly a decade, experienced various glories and setbacks, Taylor Swift still can put aside everything to return to the music itself, she is still the first time that unconscious "ugly duckling," wrote his own experience, singing With your own joy.
2, Give women all fair chances
In addition to being a singer, Taylor Swift is even more a feminist. She said "women's rights are radical. Women's rights simply require male women to have equal rights and opportunities. If you are not a feminist, it means you acknowledge Men should have more rights and opportunities than women. " So when she faced all kinds of unfair treatment, she never swallowed it.
At the 2009 MTV Awards ceremony, when Taylor Swift came to accept the award and delivered an award-winning speech, Kanye West stormed the stage and grabbed the microphone to say that the prize should be won by Beyoncé. Kanye West's move also made him infamous. Although he apologized afterwards, Taylor Swift responded with a "Innocent" at the second MTV award ceremony.
In 2015, Apple launched its free trial of three months of Apple Music service. During this period, Apple will not pay musicians, behind-the-scenes producers and creators for a fee of 0. Angry Taylor Swift announces the removal of his new album on Apple Music and writes publicly on social networks: We did not ask for a free iPhone, so do not ask us for uncompensated music!
Eddy Cue, vice president of Apple, saw an open letter and quickly promised that every download of a song would pay record companies 0.2 cents for a three-month free trial of Apple users. Prior to this, Apple has never responded to any question about copyright in the artist's question, not to mention the first soft.
58th Grammy Awards ceremony ended in Staples Center Los Angeles, Taylor Swift got the album of the year, the best pop album, the best music video three awards, she became the first in history A singer who won the Grammy's Best Album of the Year twice. In her award-winning speech, she encouraged all women to focus on their careers and not to underrate those who were eyeing.
As a feminist, if you want to pursue gender equality, you should not be so excited to see women struggle with each other. As a woman, you should give more encouragement to each other. On various occasions, Taylor Swift has never evaded the face of various injustices, but also with a positive public figure, use their own professional light shrouded in disadvantaged women, and led them to fight for rights.
3, each weak are worth listening
The 28-year-old Taylor Swift has long been able to hold up his own piece of art and vouch for war on his own battlefield. The enemy she now faces is not a bottleneck in music, but a media question on her personal life.
Whenever there is emotionally static movement will be a siege of a large number of reporters, large-scale reports, the network lashed out, even so, unconvinced losers will win more support again and again.
In 2011, Taylor Swift won the third TeenNick Halo Award. This TeenNick Halo Award is designed to reward artists who have made outstanding contributions to young people's philanthropy. Taylor Swift also donated thousands of books to a Pennsylvania library near her birth and joined the Red Cross Society. The award was issued to let people noticed that the Queen of Music behind the unknown to pay a low profile.
In the next few years, she took the action to counter the media's questioning. In 2012, First Lady Michelle Obama presented her with the Big Help Award and summarized and praised Taylor Swift for her contributions to charity. In the same year, she participated in the charity "Stand Up To Cancer" and performed the new song "Ronan". The song is about her writing to Ronan, a four-year-old boy who lost his life due to cancer. The song's proceeds are all donated to cancer-related charities.
Her friend, celebrity star Marisa Hajita in NBC's Law and Order: Special Victims, is also officially proclaiming that Taylor Swift donated to the Happy Heart Foundation. Taylor Swift's open statement not only helps other victims to bravely sound and act, but also unite them to defend their rights.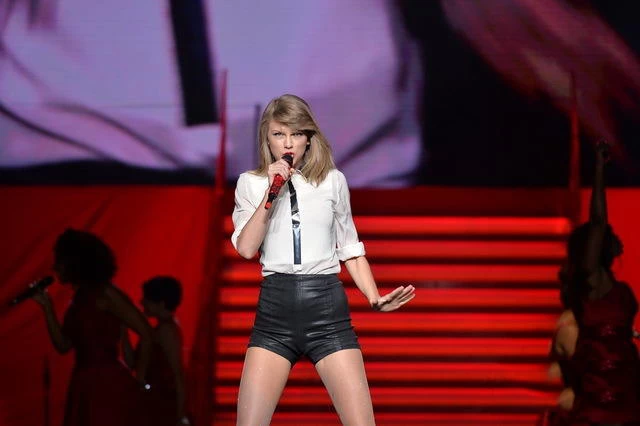 The swearing-in of Taylor Swift can be seen on almost every charity rankings and the courage and generosity she shows in her social work sends a powerful message to survivors that you are not alone. Every weak is worth listening, believing and supporting.
Finally, Leader Lydney wanted to say that idols have different meanings for everyone, and true idols, such as a mentor, accompany us on our way and shine brightly. Taylor Swift is the case, focus on career, self-confidence, fear of public opinion interference, go ahead doing what they think right, with the power of idols exudes infinite positive energy.