Talent and value of the top ten female guitar players
2018-03-16 17:29:57
Talent and fame are increasingly becoming two important standards for talking about whether a musician is excellent, even if this standard is far-fetched. However, apart from extraordinary musical talents coupled with a strong musical foundation and a face that is not worthy of death, a musician may not be more immersed in their performance scene than such a collocation.
 Although occasionally there are rock music fans who list their favorite guitar players on the Internet, most of them are male.
Of the "greatest 100 guitarists" selected by Rolling Stones, women only occupy two seats. Such a result inevitably made the best female guitar players lose their chances of showing their faces. Their talents and talents were not known to more people.
In the face of the "Yan-value" style that has been swayed by the current domestic situation, the author has come to sort out some of the most talented and beautiful female guitar players in the world.
 1.Lita Ford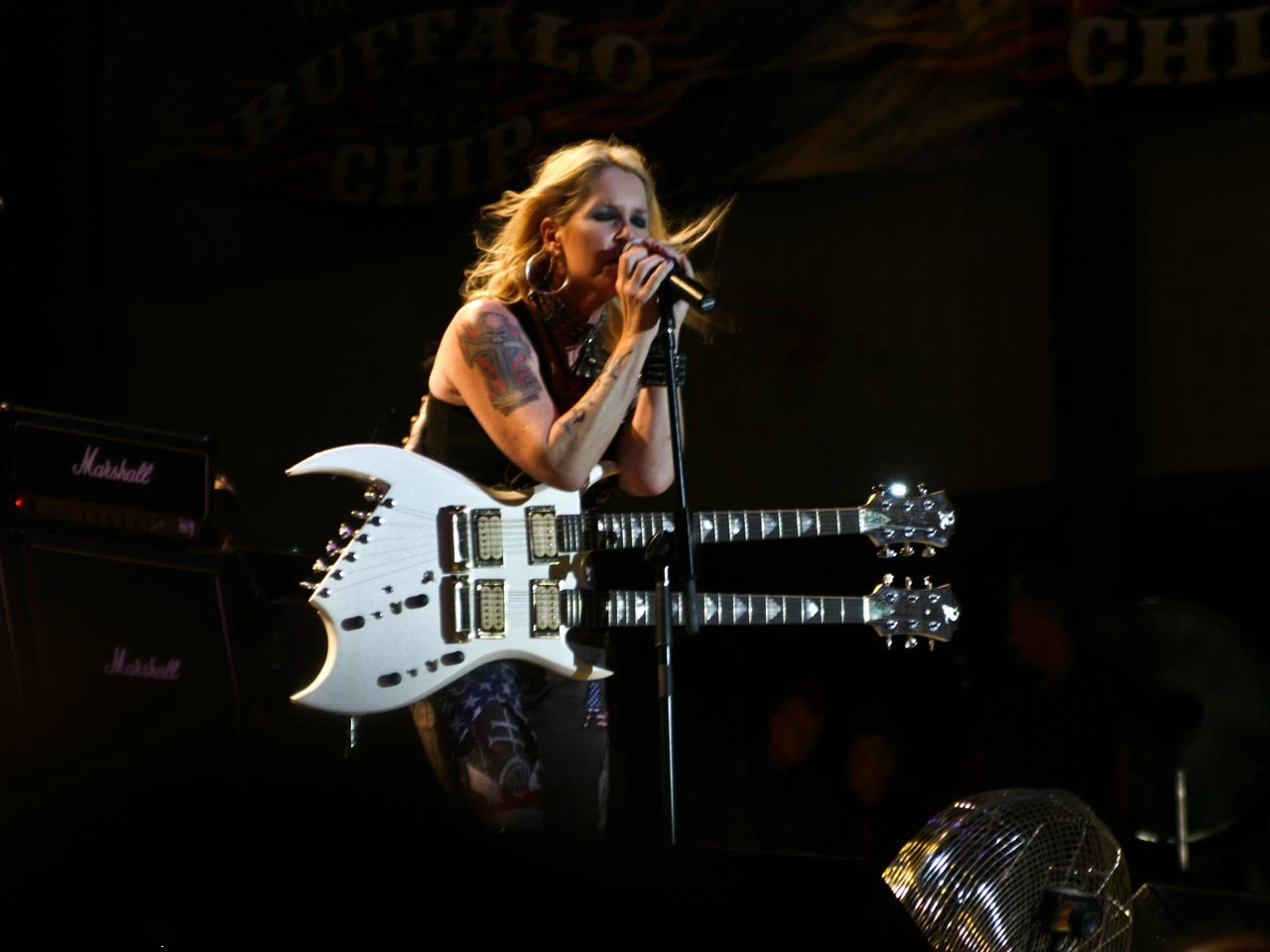 Born in London, England, Lita Ford immigrated to the United States as a child. At 11 years old, she started playing guitar. At the age of 16, she joined the women punk band The Runaways as the lead singer and lead guitarist. In 1976, the band released its first album of the same name. This album was undoubtedly a blockbuster in the world where punk was only a male musician. Because there was a disagreement between the band members, the band was forced to disband in 1979. Lita Ford started her personal music career. In 1983 she released her debut album Out For Blood. This is a typical heavy metal album with a solo guitar solo and a heavy guitar riff. The subsequent release of the second album, "Dancin'On The Edge," made LitaFord the hottest rock star. Several short and enviable marriages often made her the subject of gossip newspaper reports. Lita Ford has a strong sense of feminism in her music. This is manifested in her always dressed up as a "guitar hero", dressed in tight-fitting leather clothes, carrying brand-name electric guitar, unrestrained and wild, full of brilliance. The "bad girl" image. However, no matter what she is dressed like, an indisputable fact is that Lita Ford has enough power to perform heavyweight rock music.
2.Joan Jett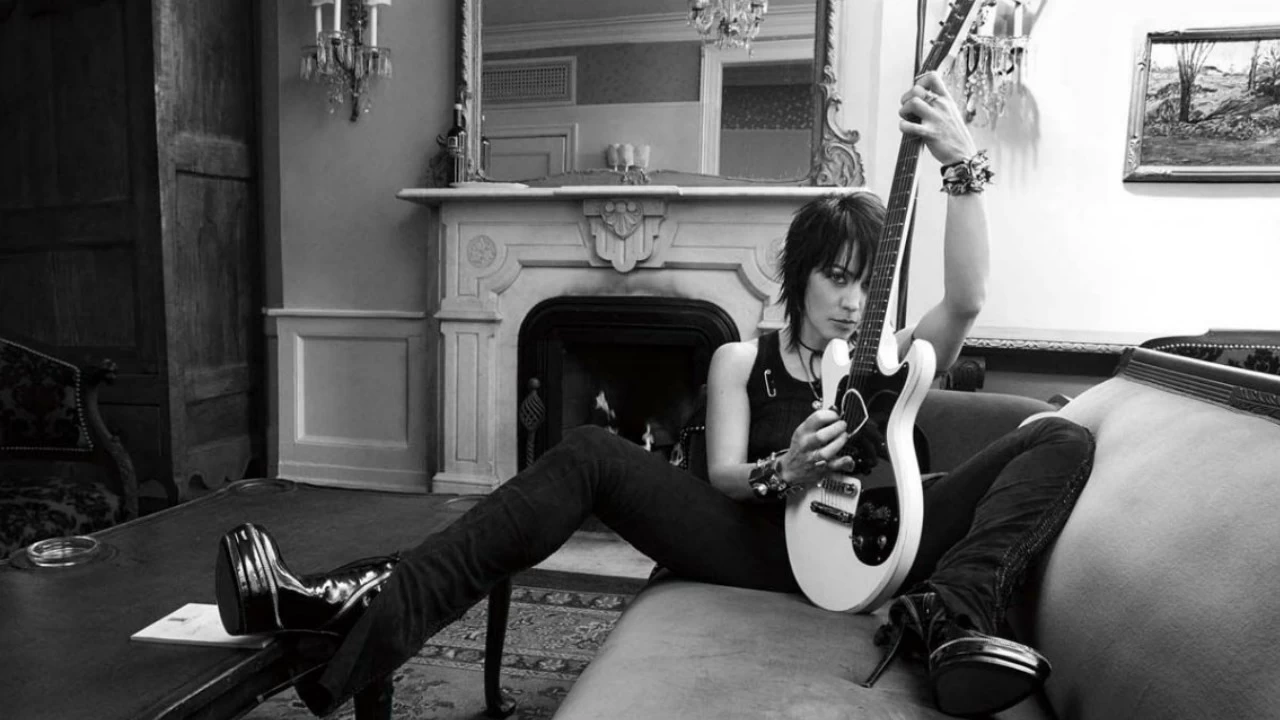 Joan Jett is Lita Ford's teammate in The Runaways. Their strength and talent are indisputable. Born in Pennsylvania, USA, Joan Jett started playing guitar at the age of 14 and joined The Runaways at the age of 16. After the band was dissolved, Joan Jett came to New York to start personal development. The first album of the same name was independently released in 1980 and was later republished by Boardwalk Records in the name of "Bad Reputation", ranking 51st in the album chart. In 1981, Jett launched the second album "ILove Rock-n-Roll" under the name of Joan Jett & The Blackhearts. This is her most glorious moment. The album ranked Top10, single "I Love Rock-n-Roll" Climb to the top of the Billboard Top 100 singles chart. In 1988, the single "I Hate Myself for LovingYou" from the album "Up Your Alley" once again reached Top10, and the album became her second platinum album. JoanJett is a guitarist, lyricist, composer, record producer, and actor. She is an icon of several generations of rock and roll women and an active feminist. She has the same energetic image and rhythm as the Rolling Stones and is as powerful as AC/DC. She uses her music to write new ones. Rock legend.
3. Carrie Brownstein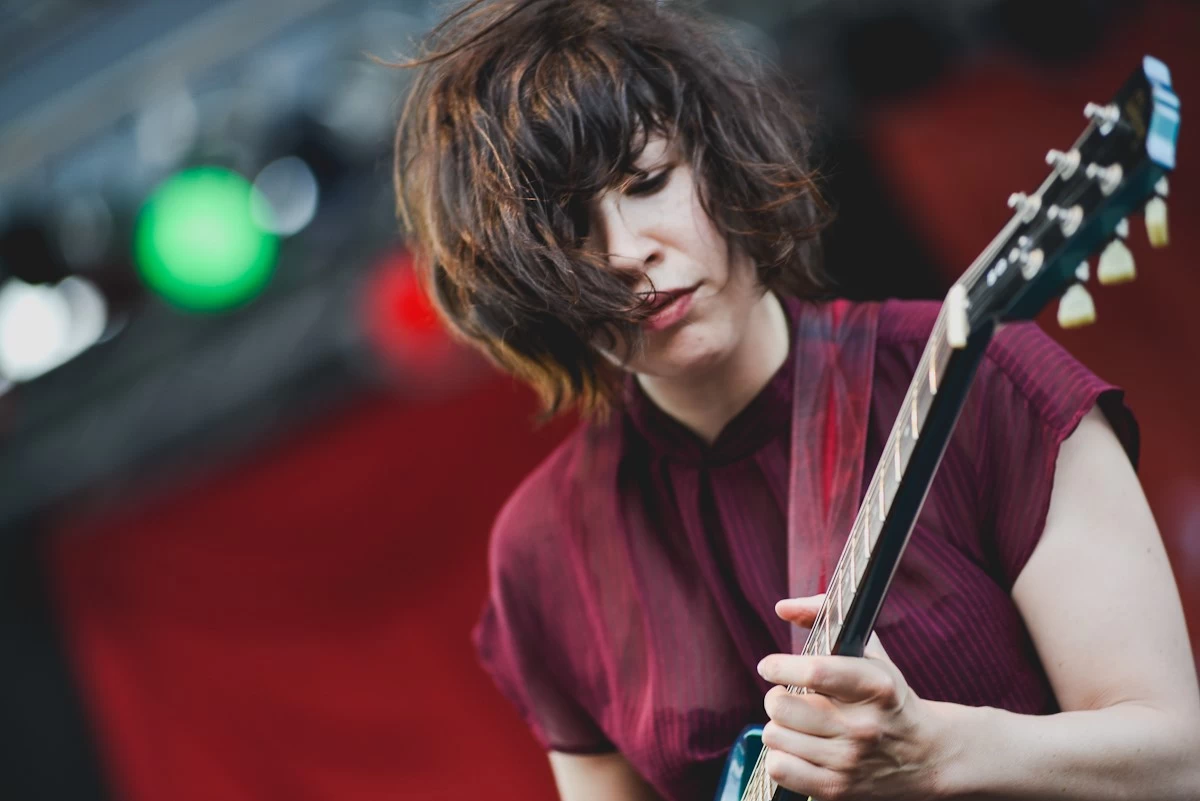 Born in Boston, USA, Carrie Brownstein began playing guitar at the age of 15, and formed the first band Excuse 17 during college. With the dissolution of Excuse 17, she and Corin Tucker formed a punk band called Sleater-Kinney. When Sleater-Kinney was in the rest period, Carrie Brownstein formed a band called Wild Flag. Carrie is also an outstanding actor and writer. As a bisexual person, she has actively participated in various feminist movements and is the main musician in the punk female punk movement. In 2006, among the 25 most underrated guitarists in the history of Rolling Stone readers, Carrie Brownstein was the only woman on the list.
4.The Great Kat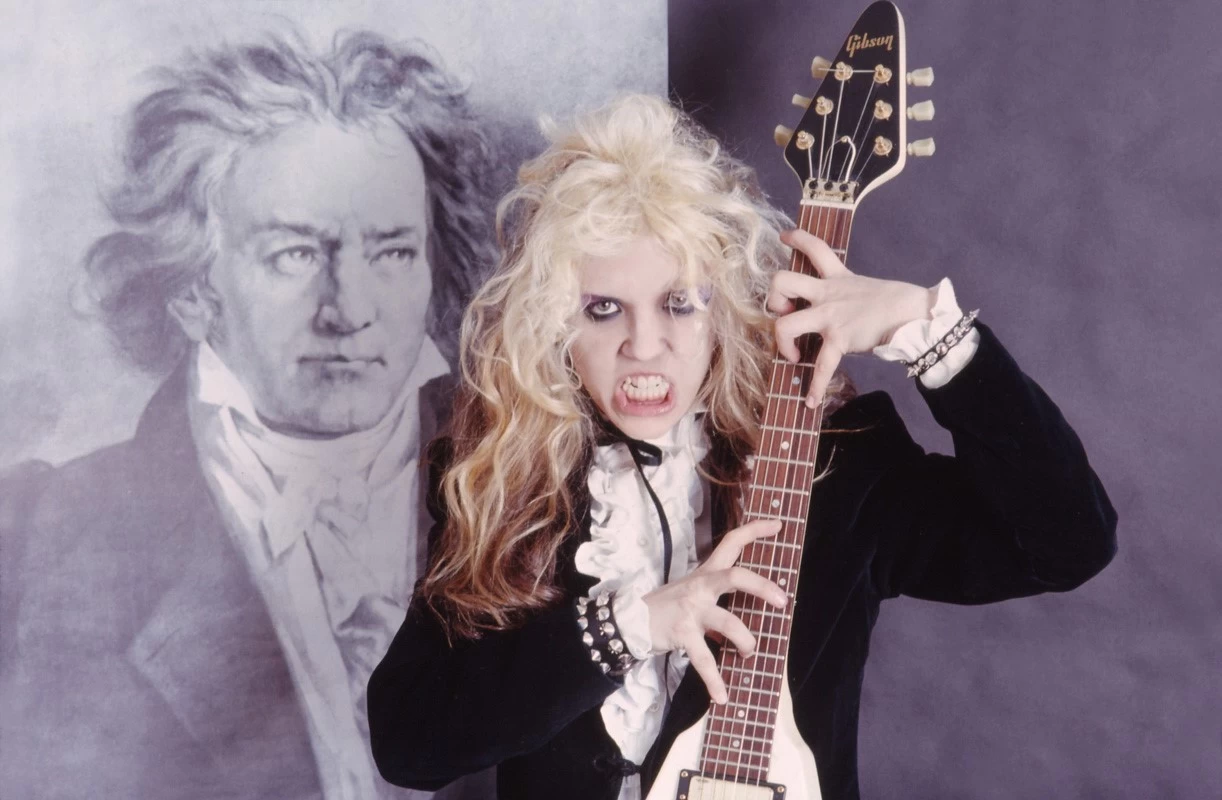 Born in Swindon, England, The Great Kat studied piano at the age of 7 and violin at the age of 9. The university studied classical music at the Juilliard School of Music, a world-renowned higher music institution. After graduating with honors, she did not continue on the road of classical music. Instead, she picked up heavy metal guitar and became a woman. Rock guitarist. The first album "Worship Me or Die!" was released in 1987. She was born in Cobain and she integrated Beethoven's music into the fast-moving heavy metal rock. The Great Kat has been rated by Guitar One magazine as one of the "fastest guitarists in history". Although The Great Kat is still active in the rock circle, the work does not have much breakthrough, but brings more aesthetic fatigue. Compared with the other nine female guitarists, although The Great Kat's creation is slightly inferior to them, it can be considered the most beautiful one.
5.Kaki King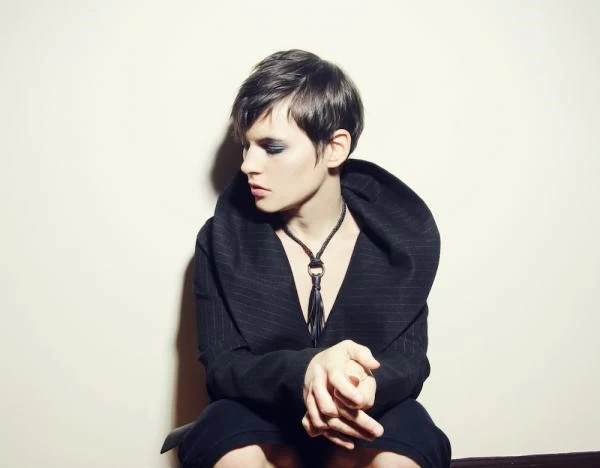 KakiKing, born in Georgia, USA, started playing guitar at the age of 4. He is an outstanding guitar player and composer. Known for her outstanding guitar playing scene, her guitar performance incorporates components of percussion and jazz music, and the style of performance varies. In 2002 signed VelourRecords, and released his personal debut album "Everybody Loves You", which is a pure guitar playing records. In addition to using the guitar, the album played other stringed instruments, a viola and a traditional Russian guitar (7-string). In "The Guitar Hero of the Year" selected by Rolling Stone magazine in 2006, she was the only artist to be elected as the smallest artist in her personal capacity. In 2007, Kaki King, Eddie Vedder, and Michael Brook produced a music score for Sean Pan's new film Wild Wildness and won the 65th Golden Globe Award for Best Original Soundtrack.
6.Annie Clark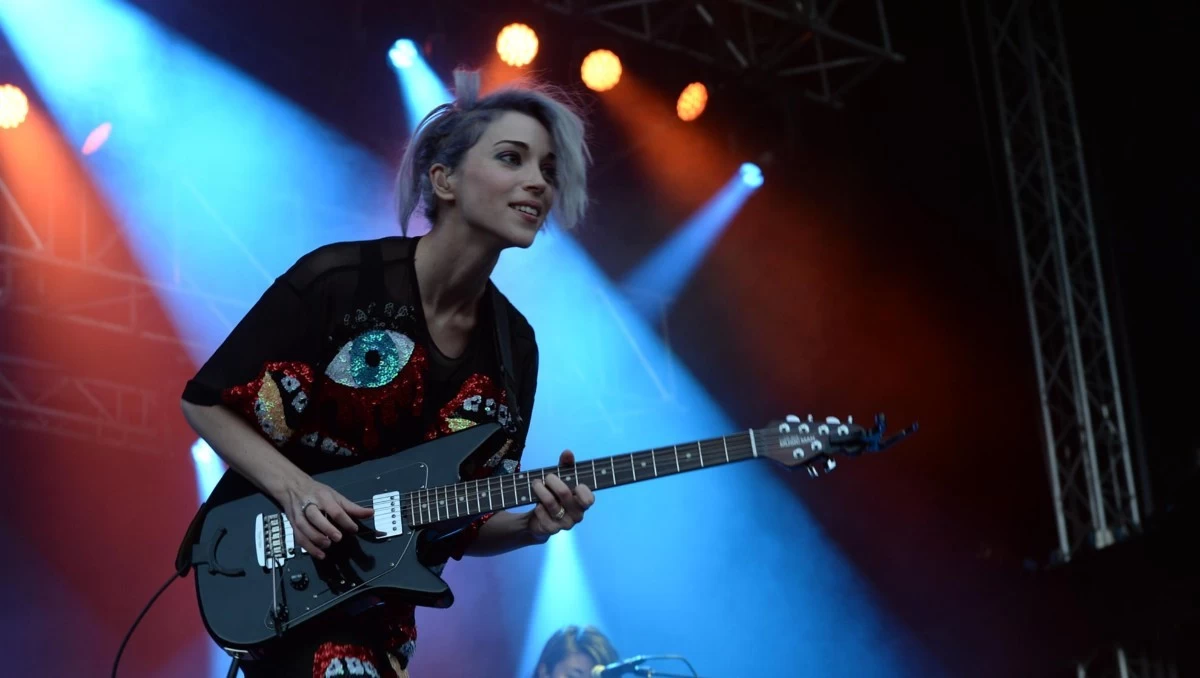 Born in Oklahoma, Oklahoma, Annie Clark started playing guitar at the age of 12. He is a multi-instrument singer. In 2007 Annie Clark released her first album "Marry Me" under the stage name St. Vincent, and quickly and directly demonstrated her dazzling musical talent. St. Vincent's stage name comes from a lyric from Nick Cave's "There She Goes my Beautiful World." From various circles of cultural commentary media, from "Pitchfork" to "Spin" to "The New York Times", she was ecstatic at the lyrics and graceful lyrics of her album, and steadily increased her fans' group through St. Vincent's live performance. The fans were amazed at the charm of the stage with her strong magnetic attraction, and even the media compared her with Kate Bush and David Bowie. In 2009, she co-wrote with Bon Iver the movie soundtrack of the movie Twilight: Crescent. In 2014, the album "St. Vincent" was released and the album won the 2015 Grammy Award for Best Alternative Album. Her musical style combines indoor rock, pop music and jazz. In addition to guitar, Annie Clark also plays bass, piano, organ, violin, cello, flute, trumpet and clarinet.
7.Sarah Lipstate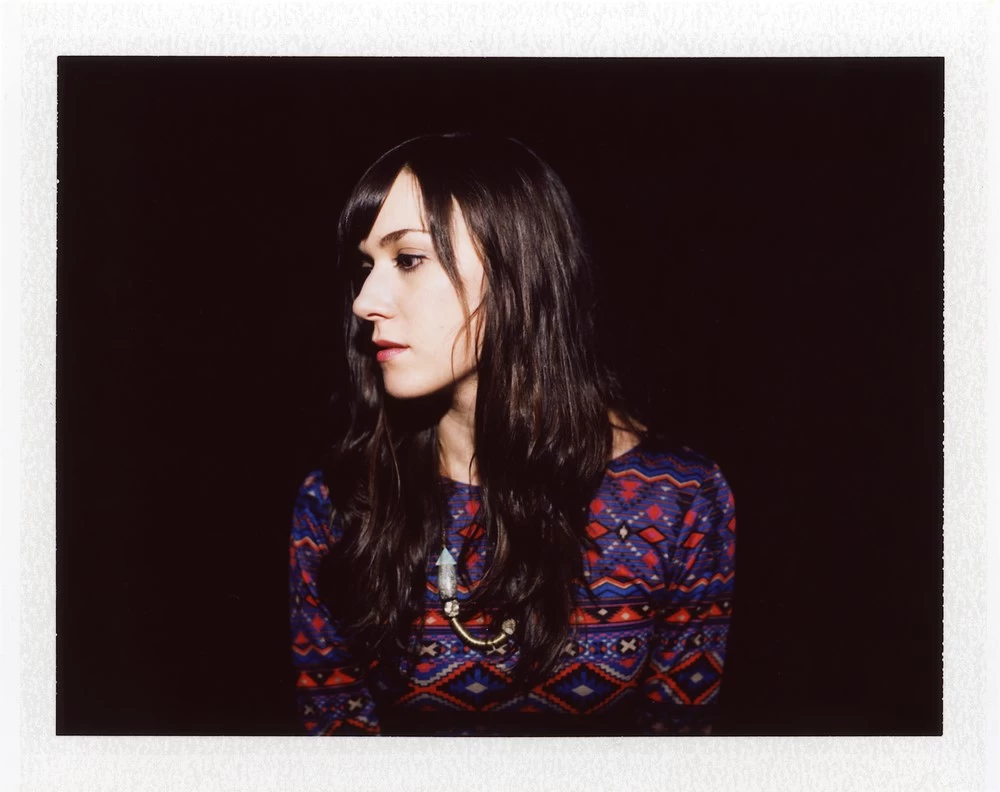 Sarah Lipstate was born in Alabama, USA, and he began to contact the guitar at the age of 15. She is also an outstanding composer and film producer. During the university, Lipstate was a guitarist in a two-person experimental band. In 2005, Lipstate formed Noveler, a personal band of Sarah Lipstate. Sarah Lipstate on the stage was a lonely performer, but she had a magical ability to make the guitar as rich as a palette, challenging the listener's imagination. Compared to other selected guitarists, she did not have a great reputation. With the 2015 release of Fantastic Planet, she began to be featured in mainstream media such as NPR, Voice of Country, The New York Times and The Wall Street Journal. attention.
8.Marnie Stern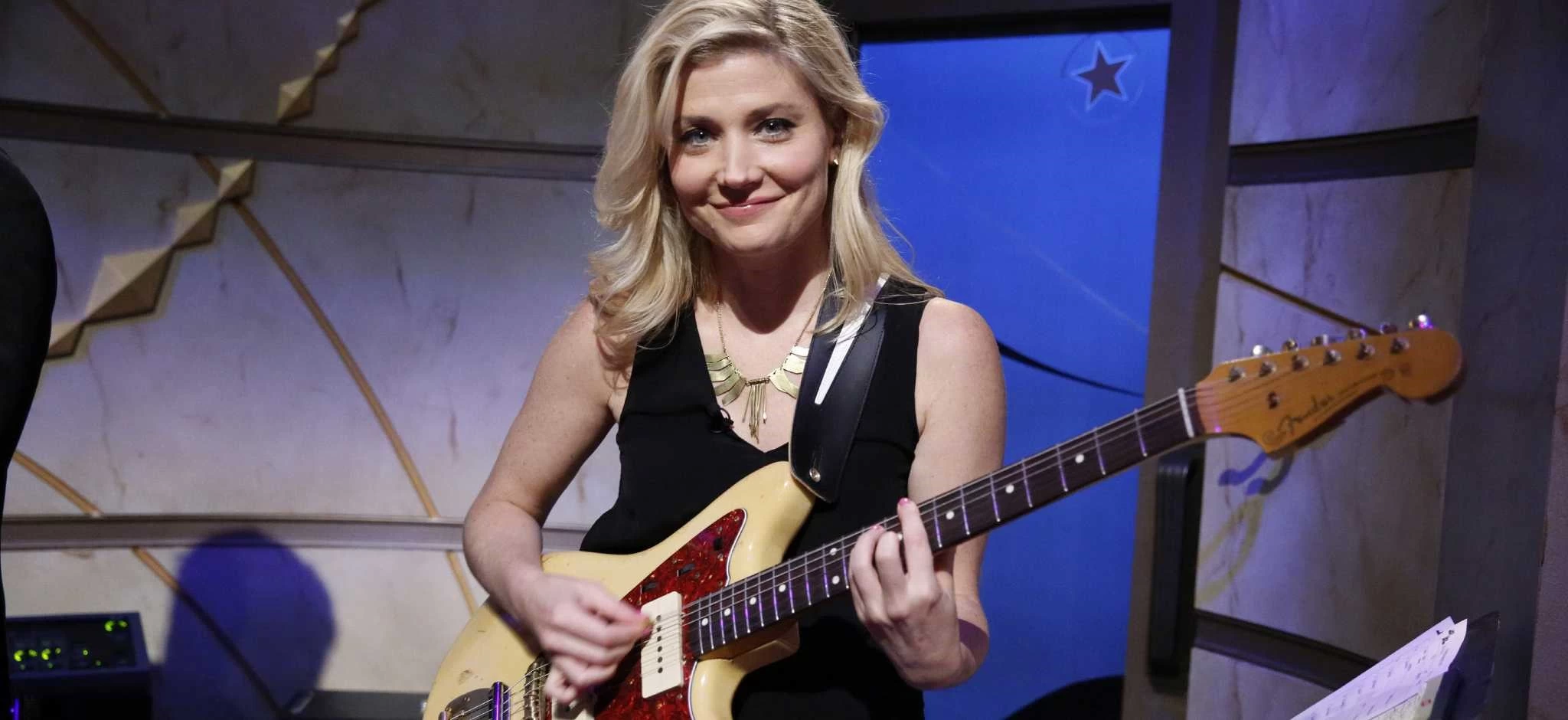 Born in New York, USA, Marnie Stern released her debut album "InAdvance of the Broken Arm" in 2007 and began to be followed by fans. She is judged by Venus Magazine as the greatest female guitar artist with her skillful guitar skills and skill. Van Hellen's improvisational performance coupled with punk spirit makes the listener especially enjoyable. In 2008, Marnie Stern was nominated for the Plug Independent Music Award for Best Female Artist of the Year and Best Punk Album of the Year. In 2012, he was selected as one of the 100 best guitarists in the history of Rolling Stone magazine. He was elected 87th in "The greatest guitarist of all time" by Spin Magazine. Marnie Stern, who is a self-taught, is often compared with Van Helen, showing that her speed and precision have reached master level.
9.Anna Calvi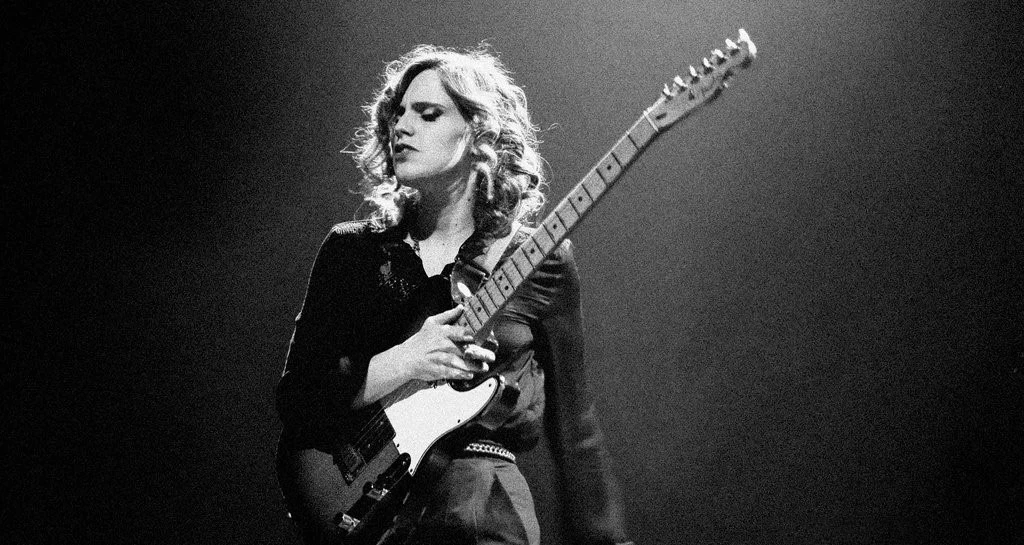 Born in Twickenham, United Kingdom, Anna Calvi studied violin at the age of six and began playing guitar at the age of eight. AnnaCalvi was influenced by her Italian father during the growth process and preferred traditional art-type music. Her feelings were always a bit embarrassing. After graduating from college, she worked as a guitar teacher and also formed several bands. She was named one of 2011's most promising artists by "The BBCSound" in December 2010. In 2011, she released her first album of the same name. She had this debut for the Mercury Music Award and the All England Music Awards. Anna Calvi's fierce guitar performance and live performance gathered a large number of fans for her. Her music was influenced by many artists, including Jimi Hendrix and the Rolling Stones in rock music; CaptainBeefheart in blues music; Nick Cave, David Bowie, and Scott Walker in stage music. Classical music Carlo Gesualdo, Messiaen, Ravel and Debussy. She had admitted that some of her music was inspired by the films of Gus Van Sant, Wong Kar-Wai and David Lynch. These factors have created a strong atmosphere of her musical art, with a large number of traditional retro elements, but without losing the sense of the times.
10.Orianthi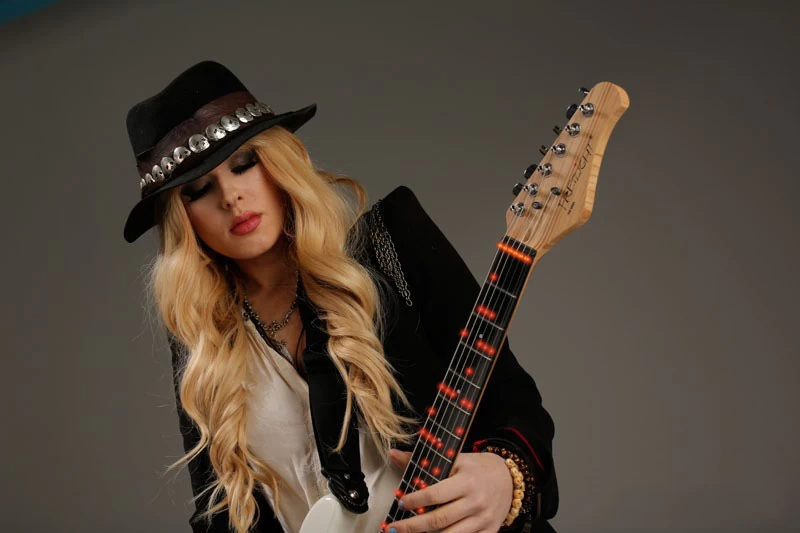 Orianthi, born in Adelaide, Australia on January 22, 1985, is an excellent guitar player. At the age of 3, I was taught to play the piano. At the age of 6, I learned to play the acoustic guitar. At the age of 11, I began to play the electric guitar. At the age of 14, she staged performances and at the age of 15 published her own works. The style was influenced by guitarists such as Carlos Santana, Steve Vai, Al Di Meola, B.B King, Joe Satriani, Tommy Emmanuel, and Eric Clapton, and her singing was inspired by singers such as LeAnn Rimes, Alanis Morrisette, and MichelleBranch. Orianthi's most familiar story is the lead guitarist who played Michael Jackson's comeback "This Is It". Orianthi is also an outstanding songwriter. The three studio recordings released so far have achieved remarkable results. At the ceremony of the Grammy Music Awards in 2009, he was spotlighted by Carrie Underwood who was a Grammy award-winning American female singer. Carlos Santana's comment to Orianthi: Occasionally, we discovered an angel who could play a guitar. The woman was able to play and had an incredible future.